2022 Subaru BRZ on Long Island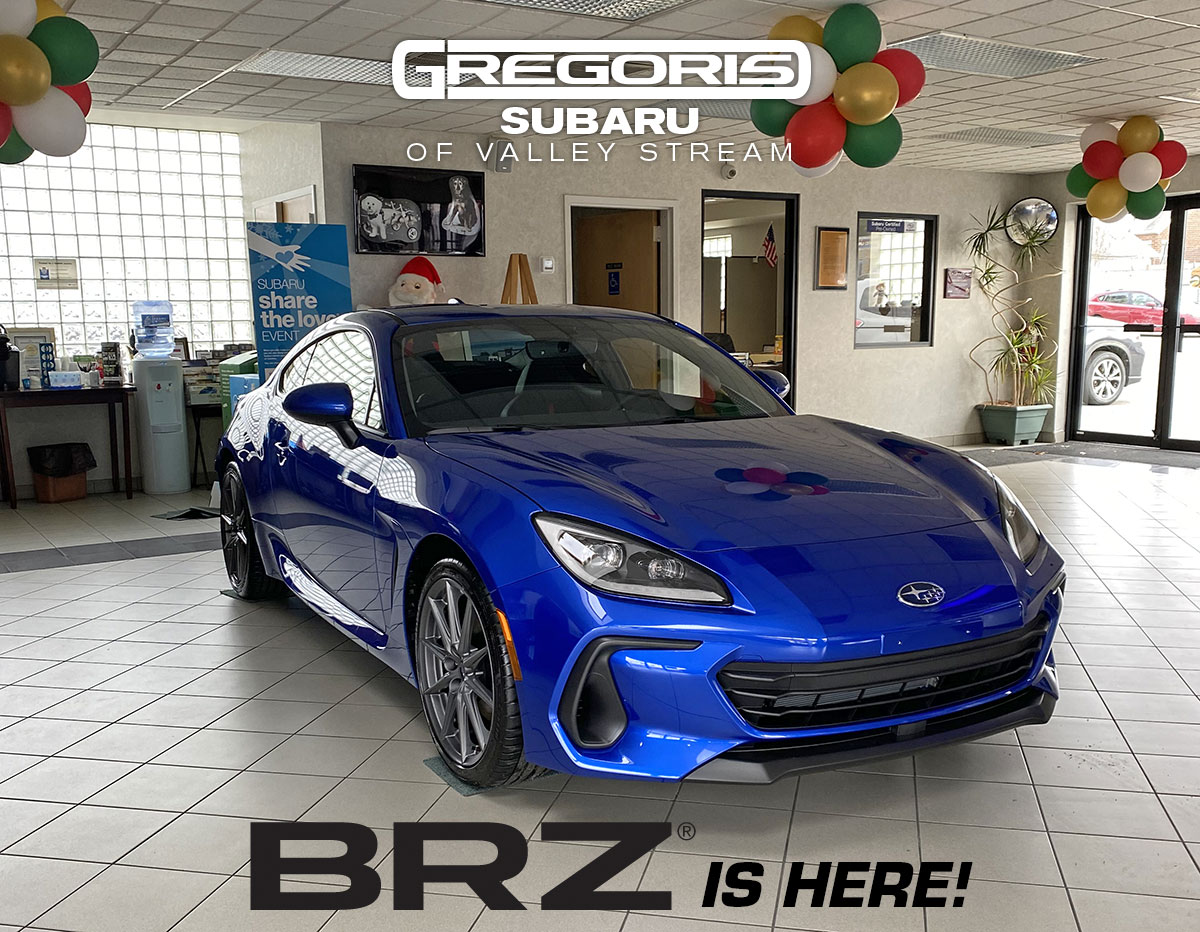 Sports Car Purity, Subaru DNA.
The All-New 2022 BRZ Is Available At Gregoris!
For the 2022 model year, the BRZ features more power, better handling, improved styling, a 50-percent increase in torsional stiffness and a modern interior. A pure sports car with Subaru DNA.
The BRZ's bold new styling is as impressive as its handling prowess. The overall impression is modern, agile and powerful, with focused and functional aerodynamic details. The tidy coupe design is just over an inch longer and almost half an inch lower than its predecessor, resulting in a low and wide frontal area set off by large functional air intakes. The grille is set low and is capped by proud fender arches that allow just enough room for suspension points. A narrowed greenhouse accentuates the bold fender flares and the roofline features a subtle "double bubble" appearance, a nod to vintage racing cars.
Subaru BRZ focuses on ultra-low center of gravity, low weight and pin-sharp handling.
New 2.4-liter naturally aspirated Subaru BOXER engine debuts with 228 HP.
Lightest rear-wheel drive 2+2 production sports car in U.S. market.